Whole Life Profile - About Us
Harrison Assessments focuses on providing the most trusted and accurate Whole Life Coaching tools in the industry. These tools help trainers, coaches and companies develop individuals with an accurate assessment that identifies unconscious drivers of behavior.
The Whole Life Profile is a Whole Life Coaching Tool used in events and by coaches to identify areas of strength and weakness to help individual's develop and grow towards true fulfillment and life success.
Meet Our Team
Founder
Dr. Dan Harrison is the Founder & CEO of Harrison Assessments Int'l & a Global Innovator in using Behavioral Profiling for complete Talent Scoring and its multiple uses. He is the originator of Paradox Technology™ as used in Harrison Assessments. He is also the founder and author of the Whole Life Profile. Dan has successfully facilitated Career and Leadership programs for 25+ years.
His diverse background in Mathematics, Personality Theory, counseling Psychology, and Organizational Psychology has enabled him to make a unique and pioneering contribution to Assessment Methodology Globally. He is the lead facilitator of the WLP Workshops.
Founder of the 5 Health Philosophy
Hua Ching Ni, DOM (OmNi) is the creator of the 5-Health concept demonstrated through the Sphere Graph in the Whole Life Profile. OmNi holds a Doctorate in Oriental Medicine and belongs to the 38th generation of healers in the Ni family legacy. He maintained a successful medical practice in the U.S. for 25 years.
OmNi is the author of over 70 books in English and approximately 50 in Chinese.
Co Founder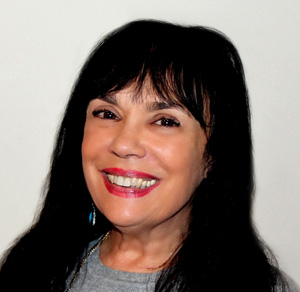 Ava Harrison is the co-founder and Director of Harrison Assessments Int'l and a Founder of the Mindfulness Dyad Communication Methodology. Ava has studied human development for over 40 years. She has facilitated countless health retreats and workshops, specializing in balanced living systems. She has been an active member in the Traditional Chinese Medicine (TCM) community for over 30 years and possesses extensive knowledge of TCM Philosophy including the Five Elements of Health.
Ava has been the President of the Non-Profit Organization The Institute of Ability for 10 years.
Sales and Marketing
Julianne Gardner is the WLP Sales and Marketing Director/Training Manager for the United States. She is an International Speaker/Workshop Trainer, Certified Life Coach and a Certified Qi Gong and Meditation Instructor.
She studied at Yo San University for Traditional Chinese Medicine and is a Certified Chinese Nutrition Educator. She is committed to educating people on the importance of maintaining balance for better health, wellness, success and fulfillment. She does this through Seminars, Training Workshops and One-On-One Coaching.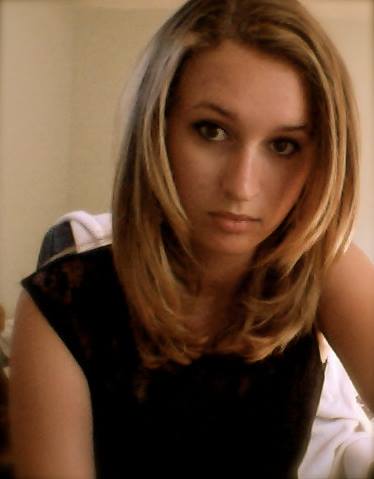 Sales and Administrative Support
Megan Ganatta graduated from the University of Western Australia with a B.A. in Communication and Japanese Studies. She is a Certified Chinese Nutrition Educator and a Certified WLP Coach. She has been studying Martial Arts for 4 years and has found tremendous value in training in a community of like-minded people to improve her physical vitality and mindfulness.
Megan is passionate about teaching the Millennial Generation the importance of balanced and sustainable living.


Meet Our Affiliates
Amy Price, M.A., LCPC




Amy is a child, adolescent, adult, couple and family therapist who has been in the counseling field for more than 6 years. Amy has been working in private practice throughout that time, and has co-facilitated support groups for women's issues and worked with a spectrum of emotional concerns, including depression, anxiety, mood disorders, bereavement, childhood disorders, trauma, parenting problems, and relationship issues. Amy received a Bachelor's degree in Psychology from Eastern University and a Master's degree in Counseling from Biblical Theological Seminary.

John Bower




John has more than 25 years' experience across multiple cultures, countries, and management roles, lately as a Human Resources consultant specializing in Talent Development.

Kelly Williams




Kelly Williams graduated from Washington State University summa cum laude, with a degree in Human Development. She is a certified Whole Life Profile coach, specializing in life transitions, and personal/relationship wellness. She works both independently and as part of a larger collaborative team, which include physicians and psychologists. By facilitating deeper insights, Kelly supports her client's experience as they move forward with focused intention towards greater overall life harmony.

Ken Zeigler, LLC




Ken is the President and CEO of Wellspring Counseling, establish in 1989. Ken is licensed to diagnose and treat emotional conditions and has been providing counseling to clients for more than 20 years. He has maintained a strong focus on continuing his education and sharpening his expertise through interaction with some of the nation's leading researchers and treatment professionals in the field of psychotherapy, psychiatry, and psychopharmacology.

Anne Sandberg, M.A.




Co-Founder of Predict Success Human Resource Consulting, Anne holds a Masters of Science degree in Industrial and Organizational Psychology and has 25+ years at the professional and managerial level in Human Resources, specializing in psychological and workplace assessment.

Kippi Clausen




Kippi is the President and CEO of Unfolding Directions, LLC. For over 20 years Kippi Has worked with corporations, non-profit organization, state systems and policy leaders to develop new strategies to build mindful business and create healthy organizational cultures. Kippi is trained in the Hakomi Method and has additional certifications in Chinese Medicine and contemplative organizational leadership. Among her accomplishments, Kippi has led a national youth development program that engaged over 500,000 youth across the country and has coached business leaders, non profit organizations and State organizations through cross-system collaboration and systemic change.
Contact us to connect to a significant affiliate support network.