Whole Life Profile - About Us
The Whole Life Profile focuses on providing the most trusted and accurate online self-assessment tool in the industry. This tool helps individual's, trainers and companies to develop and enhance a person by identifying unconscious drivers of behavior. Identifying areas of strength and weakness helps individual's develop and grow towards true fulfillment and life success.
The Whole Life Profile helps individuals to be successful in all areas of their lives.
Meet Our Team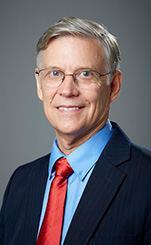 Dan Harrison
Chief Executive Officer
Ph.D. - Organizational Psychology
Dr Harrison is the founder and developer of Harrison Assessments' and originator of ParadoxTechnology as used in Harrison Assessments. His diverse background in Mathematics, Personality Theory, Counselling Psychology, and Organizational Psychology has enabled him to make a unique and exceptional contribution to assessment methodology.
His 30 years of experience in Psychology and Assessment has enabled the Harrison Assessment tools to fulfil practical needs for recruitment, development and assessment. Dr Harrison's' ongoing world-wide travel gives him direct involvement with the needs of Harrison Assessments' clients and exposes him to the appropriate practical application in a wide variety of cultures.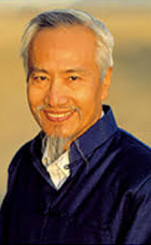 Hua Ching Ni, DOM (OmNi)
Founder of the 5 Health Philosophy
OmNi is the creator of the 5-Health concept demonstrated through the Sphere Graph in the Whole Life Profile. OmNi holds a Doctorate in Oriental Medicine and belongs to the 38th generation of healers in the Ni family legacy.
OmNi is the author of over 70 books in English and approximately 50 in Chinese.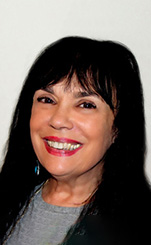 Ava Harrison
Co Founder
Ava Harrison is the co-founder and Director of Harrison Assessments Int'l and a Founder of the Mindfulness Dyad Communication Methodology. Ava has studied human development for over 40 years. She has facilitated countless health retreats and workshops, specializing in balanced living systems. She has been an active member in the Traditional Chinese Medicine (TCM) community for over 30 years and possesses extensive knowledge of TCM Philosophy including the Five Elements of Health.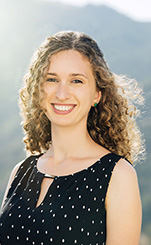 Megan Ganatta
Megan Ganatta is co-founder of TaoWest Healing Traditions, a multinational platform that explores the philosophy, principles, and practices of achieving our potential through a balanced and natural state of being. She is a certified Whole Life Profile coach, workshop facilitator and worked with the Whole Life Profile development team. Megan graduated with a Masters degree in Acupuncture and Traditional Chinese Medicine from Yo San University in Los Angeles, California; and holds a Bachelors in Communications Studies from the University of Western Australia. Megan is certified in Permaculture Design and is passionate about exploring avenues for growing high quality medicinal foods and herbs.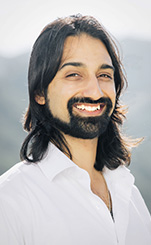 Ali Tariq
Ali Tariq is an experienced coach, teacher and retreat facilitator who has worked with people in the United States, Pakistan, Thailand and Australia. Ali is co-founder of TaoWest with his wife, Megan Ganatta. Ali graduated with a Masters degree in Acupuncture and Traditional Chinese Medicine from Yo San University in Los Angeles, California, and a Bachelors degree in Philosophy, Holistic Health, and Human Nature from San Fransisco State University. He is a certified tai chi, meditation and yoga teacher who helps people discover their innate self-healing potential.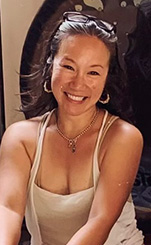 Gwen
Gwen is a registered senior yoga teacher with Yoga Australia. For nearly two decades she has dedicated her life to yoga for health and wellness. Having worked internationally in Singapore and Japan helping hundreds of people to achieve happiness and success in their life she has found the Whole Life Profile to be an invaluable tool and has joined the Whole Life Profile team. She is fluent in Japanese language and lived in Japan for many years. Gwen is a Whole Life Profile workshop facilitator and the owner of a healing sanctuary and retreat center with accommodations in Pemberton.
Contact us to learn more about the Whole Life Profile